We were fortunate to get the chance to shadow Mike Roy, one of our G. Loomis Pro Staff, for a day on the water with a client. Mike operates out of the Connecticut side of Long Island Sound and specializes in using lures and live bait for trophy-sized striped bass.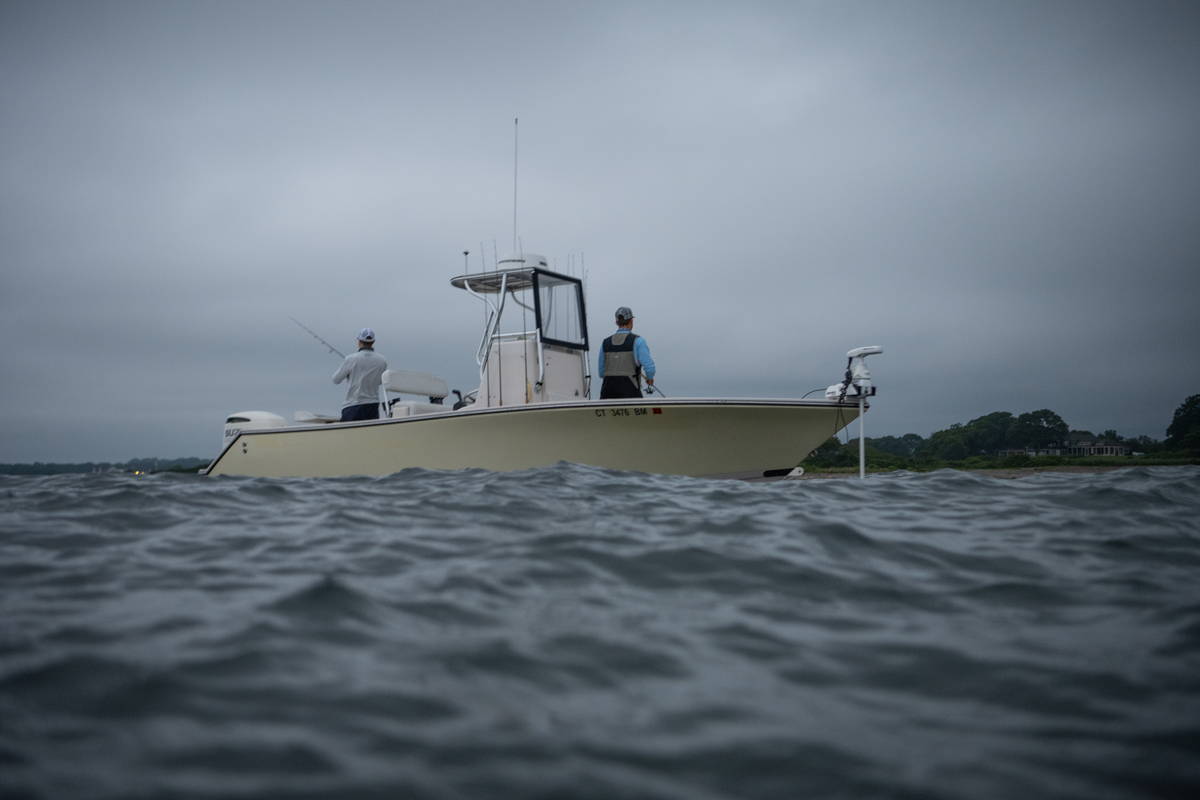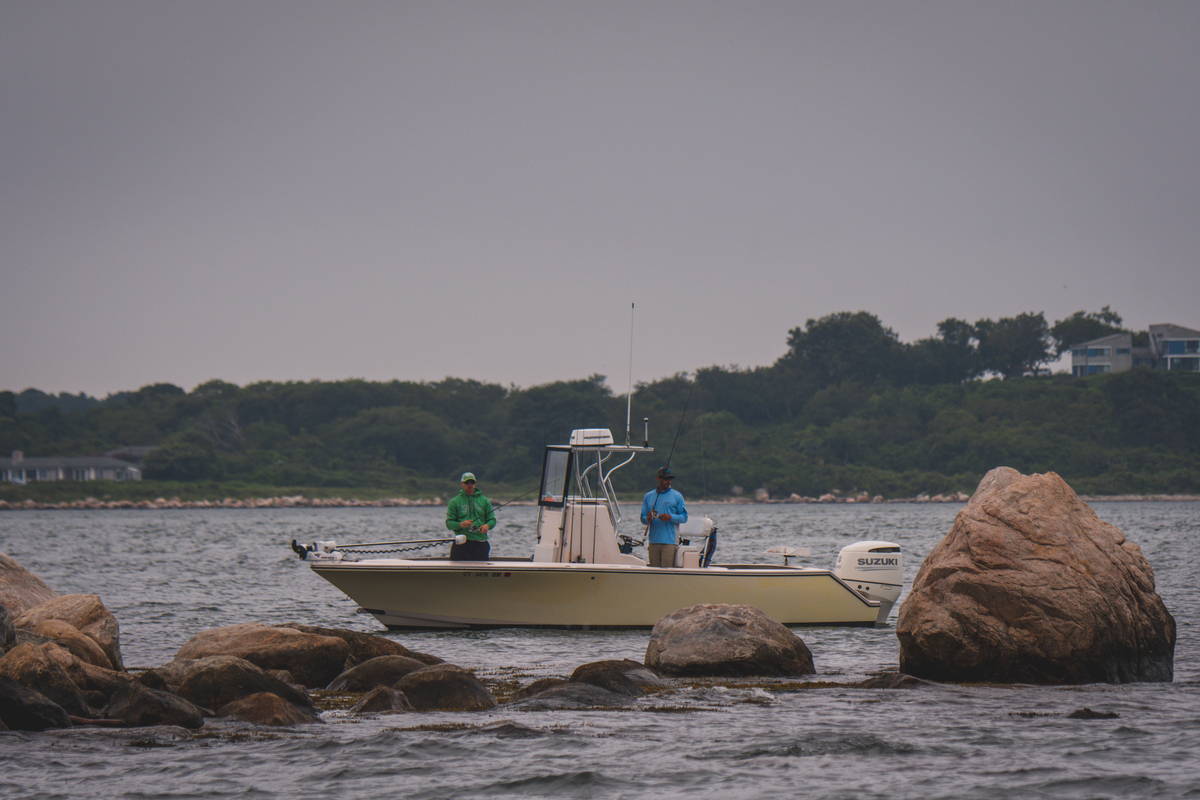 Some of the best topwater action for big stripers comes in the low-light hours along the boulder fields and points along the New England. We loaded the boats and launched at 04:30: The sun cracks the horizon at 05:30 during August and Mike wanted to ensure we had the first shot at the big girls. Navigating the maze of reefs, spits, and islands punctuated by century-old lighthouses never gets old, and continually stands out as a highlight of the trip.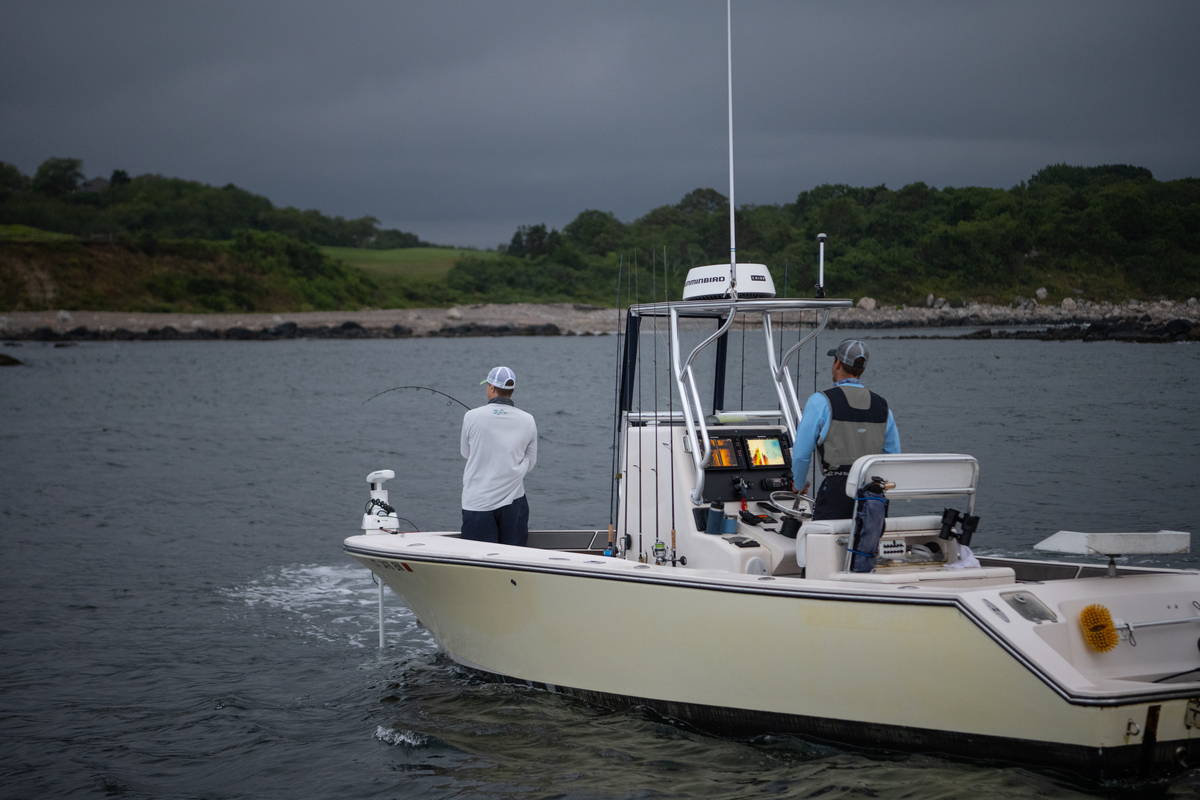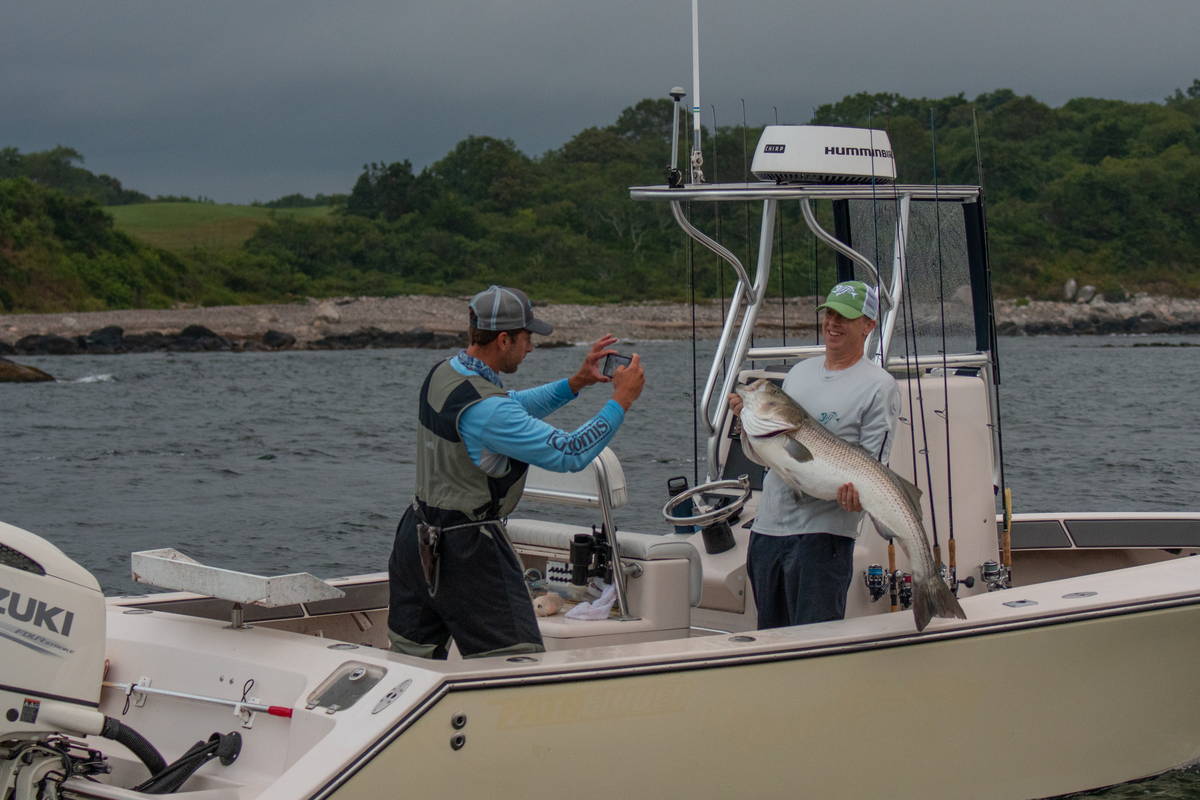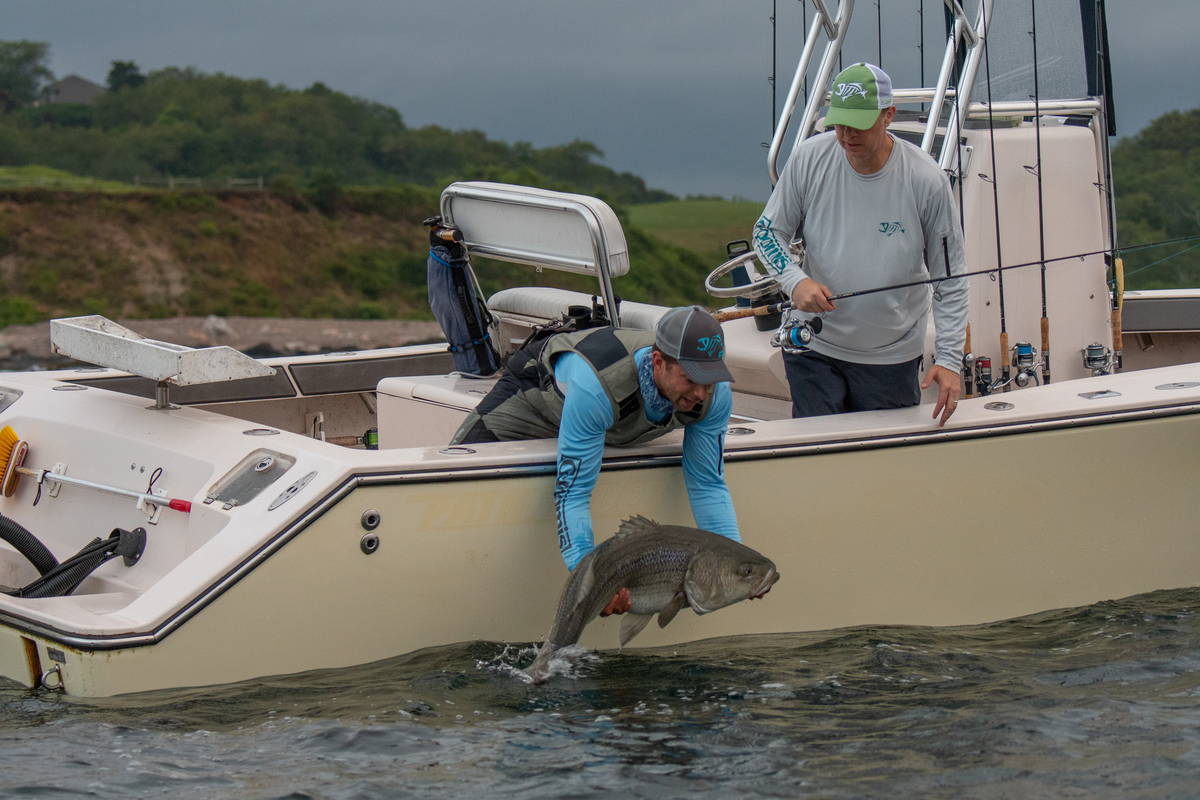 Stripers eat 24/7 and can be caught a number of different ways, none more exhilarating than by using big walk-the-dog style of topwaters. With the latest technology in electronics and trolling motors, Mike was able to snake the boat in and around the boulders and into their kitchen. Once hooked up, stout tackle is a must-have to have a shot at muscling these strong-headed game fish out from the boulders. Mike and his client had more than one striper wrap them up, but thankfully they were able to pry them out each time.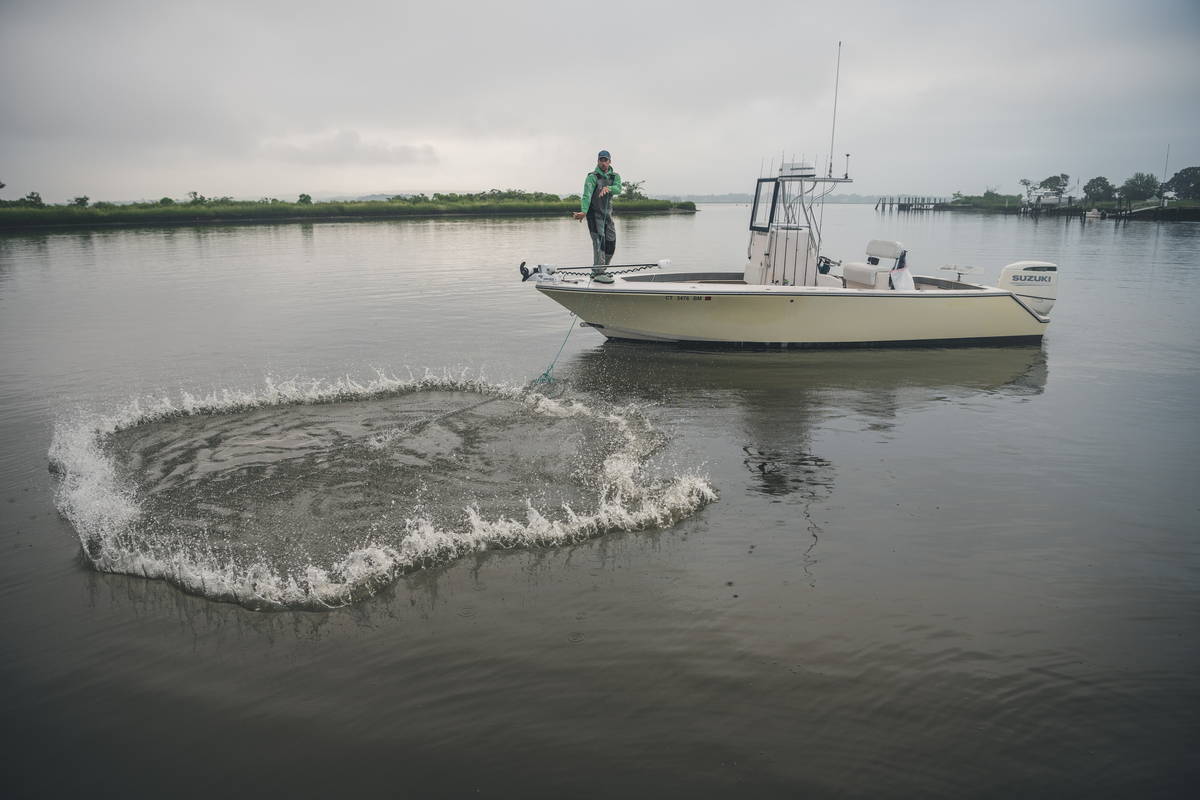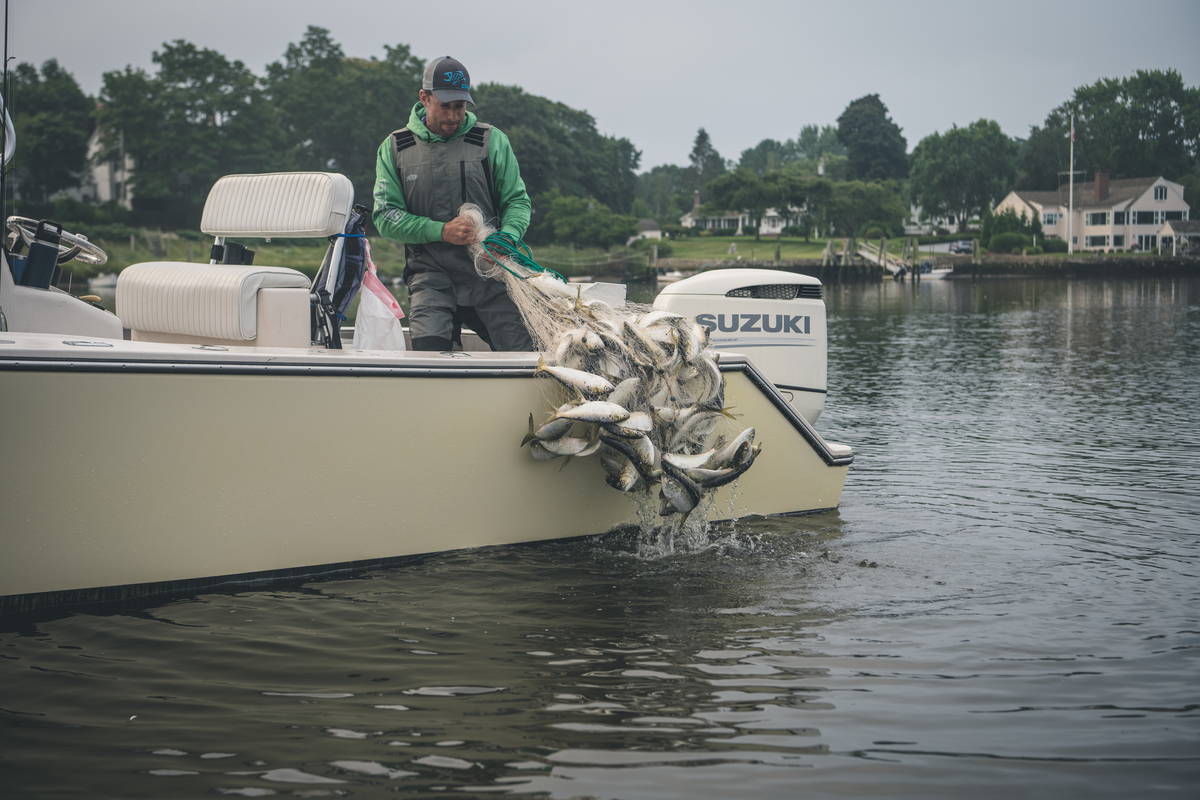 Mike dropped his client at the dock once the morning charter was complete and we headed back out to do some scouting in another area — this time with live bait. With electronics and trolling motor it took no time at all to locate large pods of adult menhaden — aka bunker or pogie. With a classic one-and-done toss, Mike stuffed the wells and we were off to the nearest reef to try some live-lining. 
We fished the same type of structure: Glacial, boulder-strewn points in 3 to 10 feet of water. On this day, and for whatever reason, the striped bass just seemed to want the topwater lures more than the bait. Oh well — what's a guy to do? Just keep chucking and winding!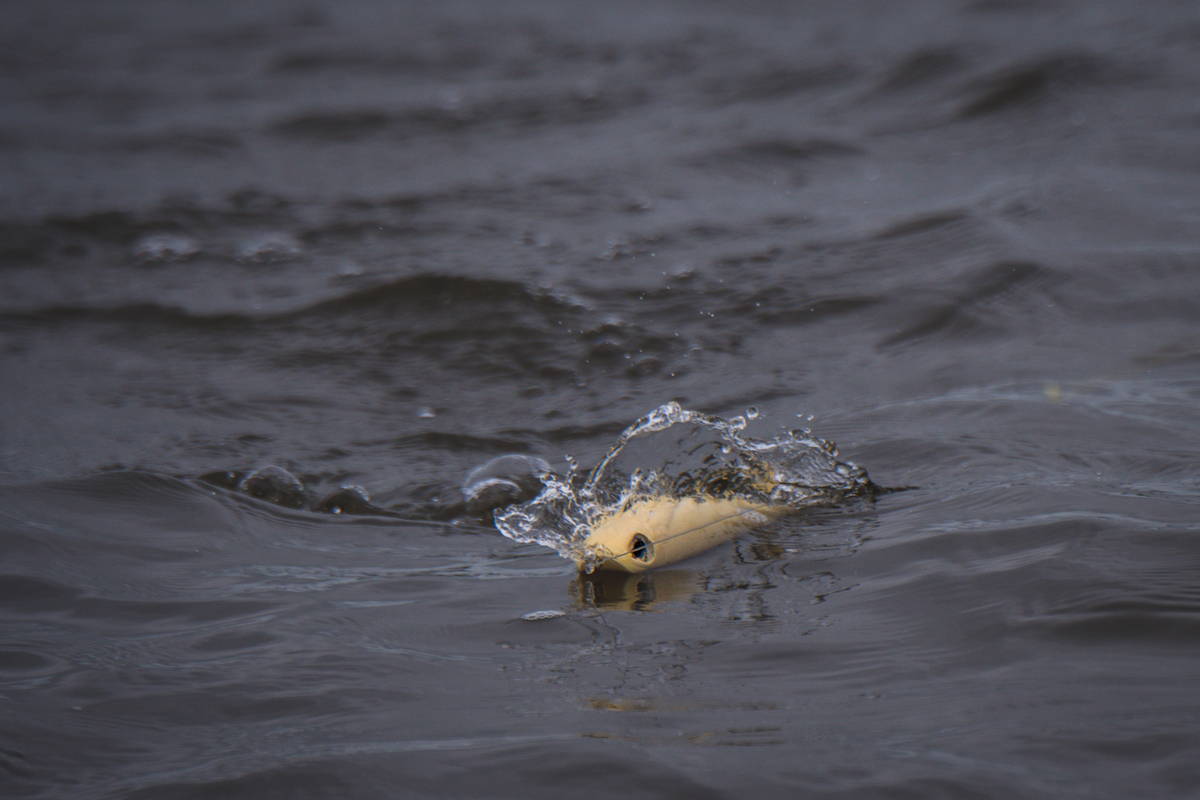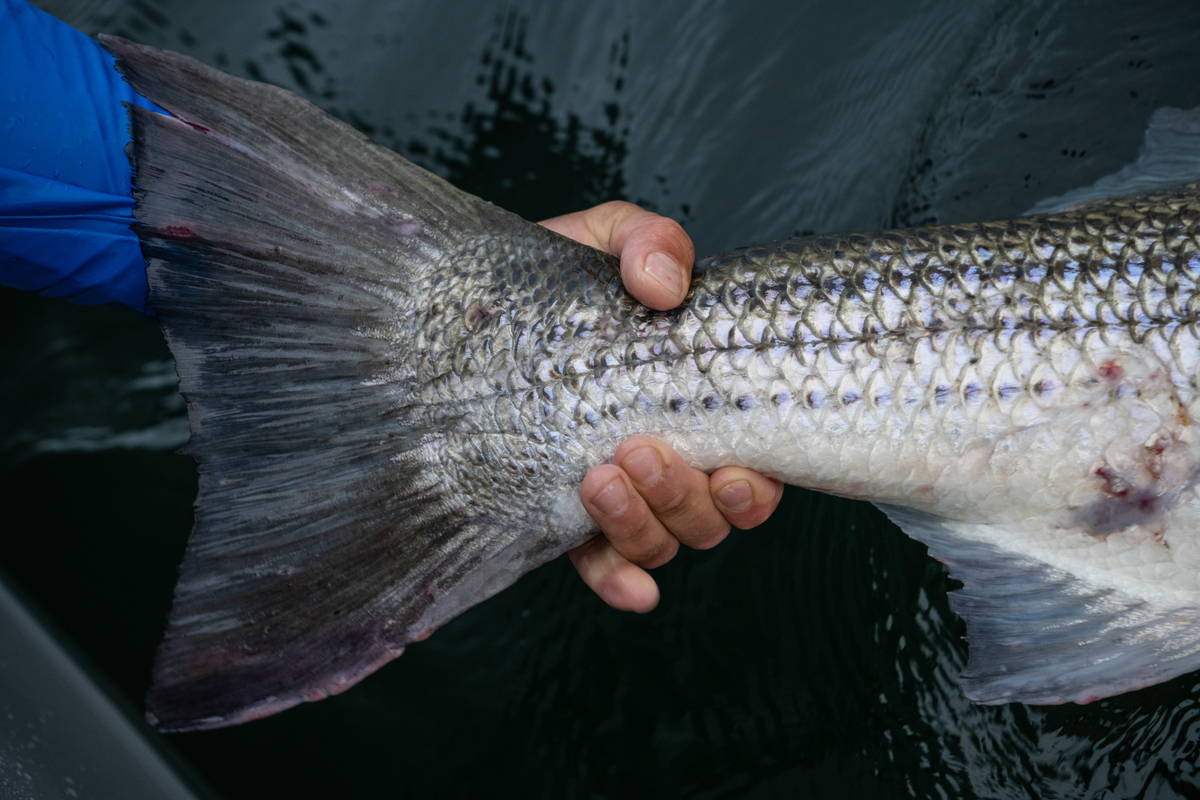 The Connecticut coast just doesn't get any prettier during the summer. Generally, the weather is stable, the boat traffic is manageable and most importantly, the stripers are always hungry!