— Versatile Powers and Actions Bring Oversized Bass to Hand —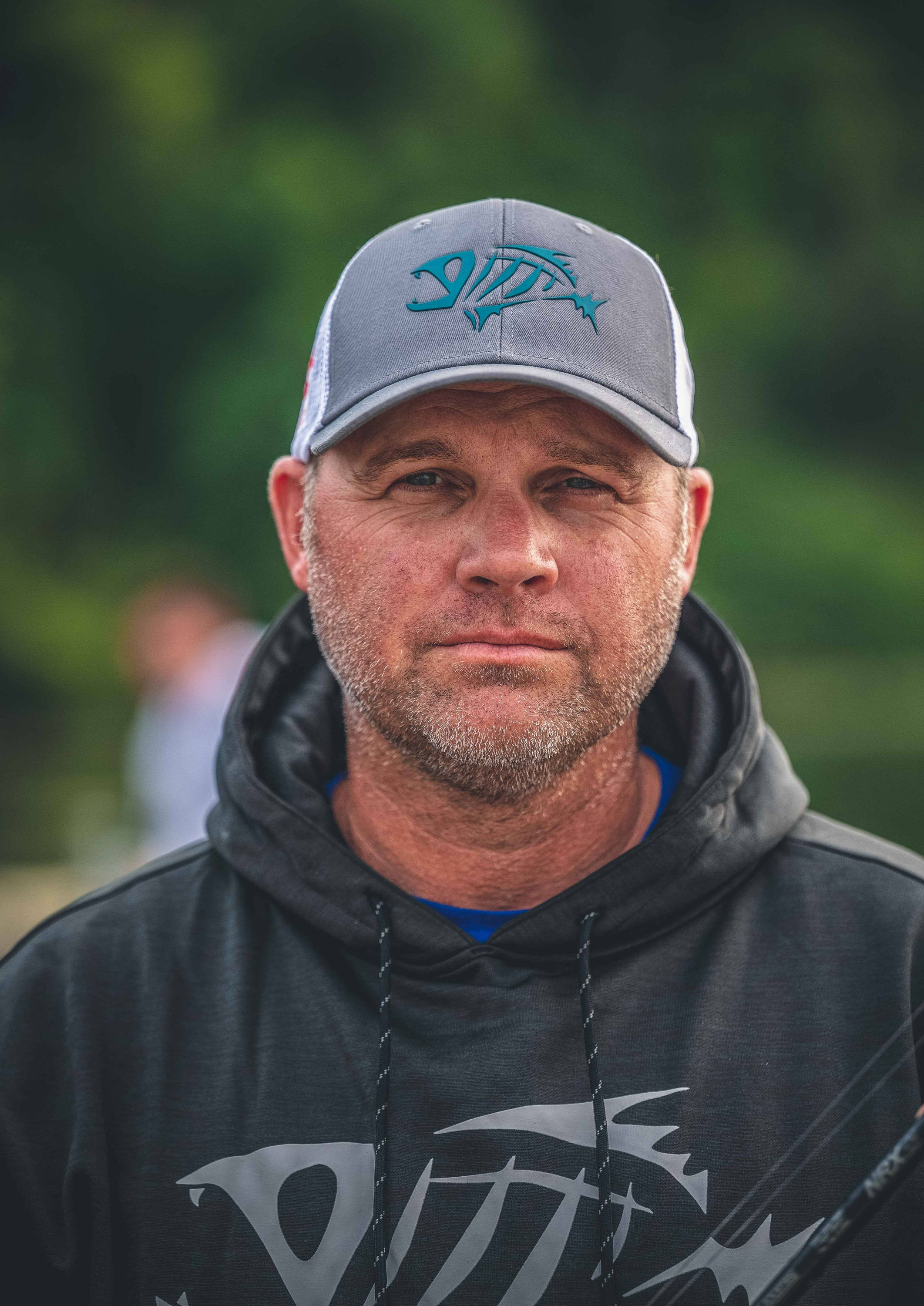 Washington native Luke Clausen is a member of an exclusive club, as one of only a handful of anglers to own Championship trophies from both the Forrest L. Wood Cup and the Bassmaster Classic. Clausen collected those two milestone wins within a two-year period, winning the FLW Cup title in 2004 and the Bassmaster Classic in 2006. That remarkable kick-start has evolved into one of the most successful tournament fishing careers to date: Clausen has racked up 32 Top 10 finishes and over $2.5 million in winnings. His story continues today on the Major League Fishing Bass Pro Tour.
Clausen relies on G. Loomis rods to put bass in the boat and trophies on the mantle. Backed by 40 years of innovation in the design and manufacture of premium fishing tools, G. Loomis rods enhance the natural abilities of every angler. Clausen values the versatile actions lengths, powers and actions of Spin Jig Rods (SJR), found within the G. Loomis Conquest, NRX+, GLX, IMX-PRO, and GCX series of bass rods.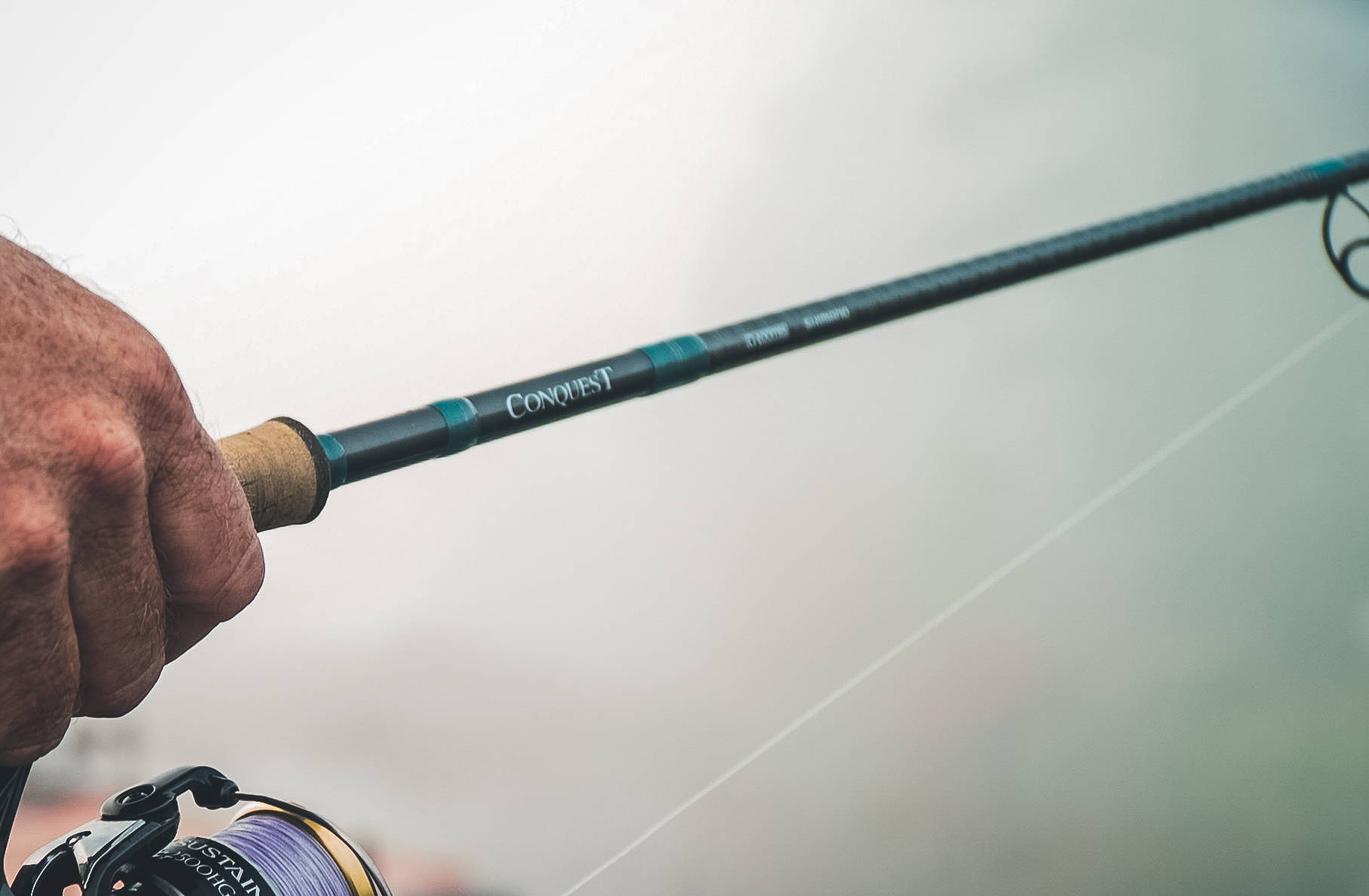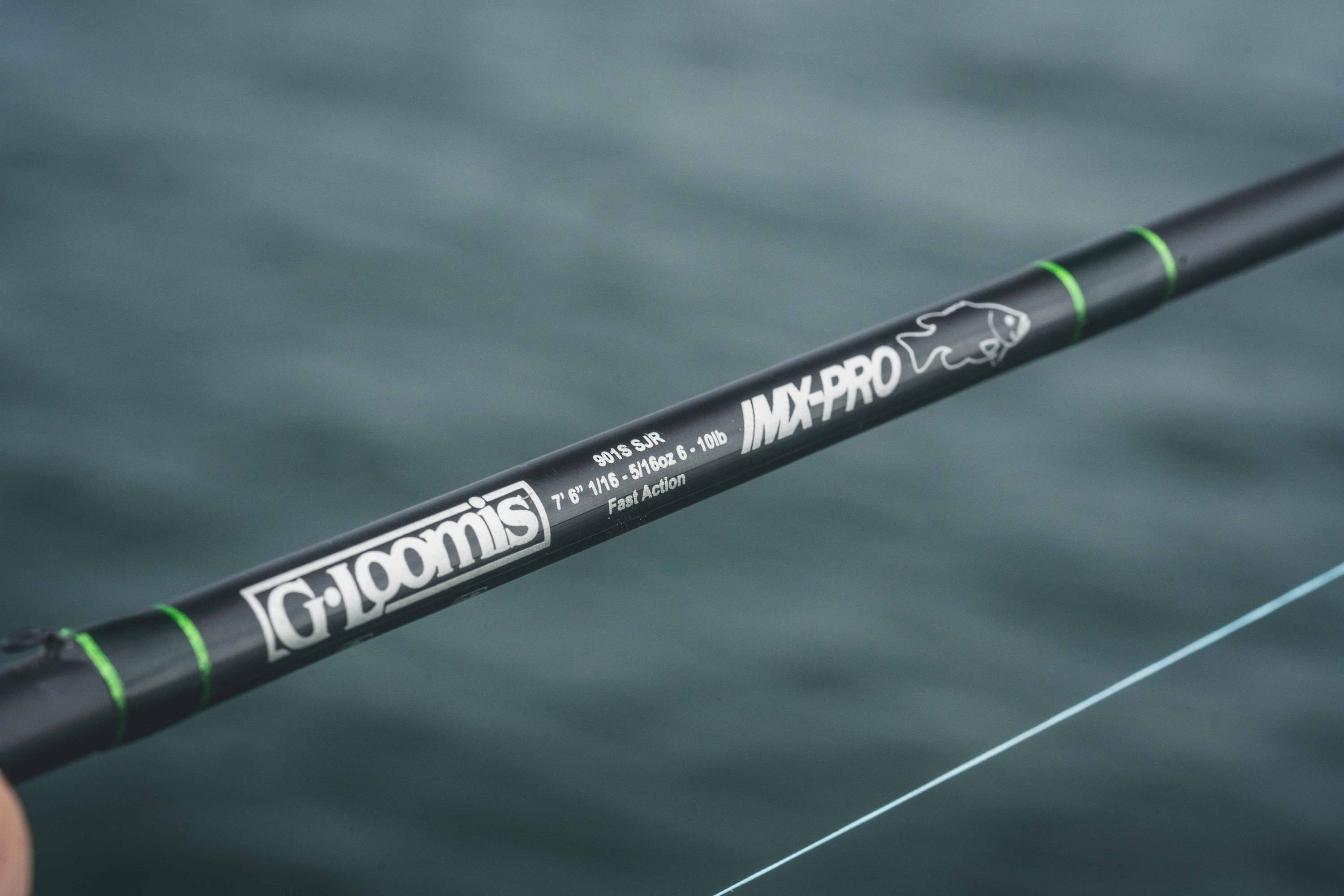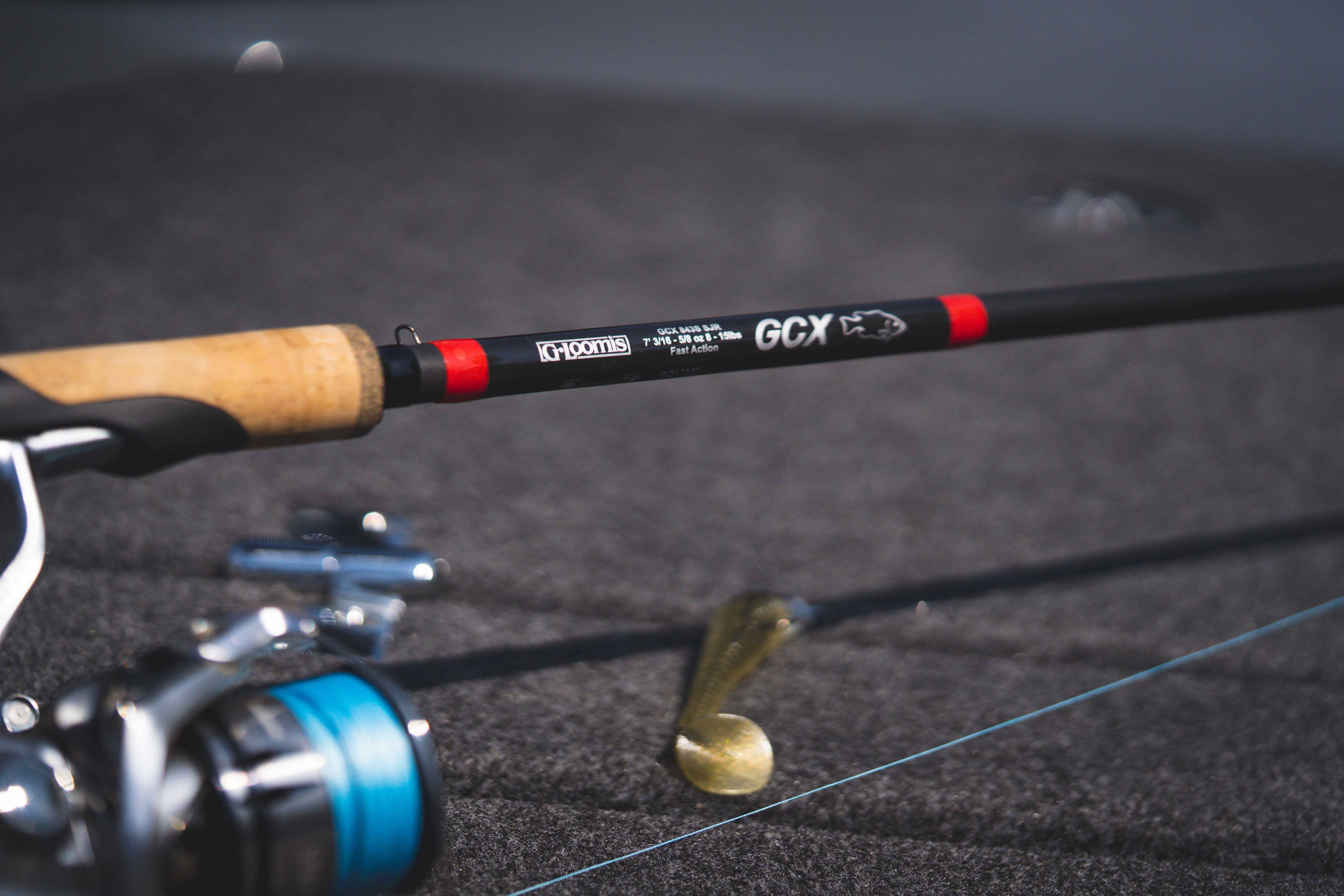 "G. Loomis Spin Jig Rods are the most versatile rods in each series, performing well with a wide range of techniques," notes Clausen. "Spin Jig Rods really shine when using presentations that anglers fish through the middle of the water column. Under these circumstances, I reach for G. Loomis Spin Jig Rods because they have more traditional actions; Spin Jig Rods aren't as fast as some of the other options in each G. Loomis rod series. They are exceptionally forgiving, with a slower, more parabolic response that allows me to load up on a fish and keep hooks buried tight."  
"Spin Jig Rods in the new G. Loomis NRX+ series are incredible fishing tools," asserts Clausen. "One of my favorites is the NRX+ 782S SJR, which is a 6'6" rod with Medium power and Fast action. This is my go-to rod when fishing small swimbaits for smallmouth bass, which is an excellent way to cover water and get big bites anytime from the post-spawn period through the fall. I rig my swimbaits on ⅛ to ¼ ounce jigs and fish them across flats in 8 to 20 feet of water – especially if those flats have patches of grass or rock. When rigged this way, I spool a 2500-series Shimano Vanford with 20-pound-test braided line, which has a thin diameter that allows the bait to swim in the middle of the water column. I add a leader of 8-pound-test fluorocarbon to maintain a stealthy presentation at the lure and provide a measure of abrasion resistance around all of those smallmouth-attracting rocks."
"When fishing smaller swimbaits like this," continues Clausen, "I prefer to use light jigs with smaller hooks to help the bait maintain its depth during the retrieve. The versatile action of Spin Jig Rods helps it to load smoothly along the entire length of the blank, keeping those fish hooked up and creating much higher landing percentages."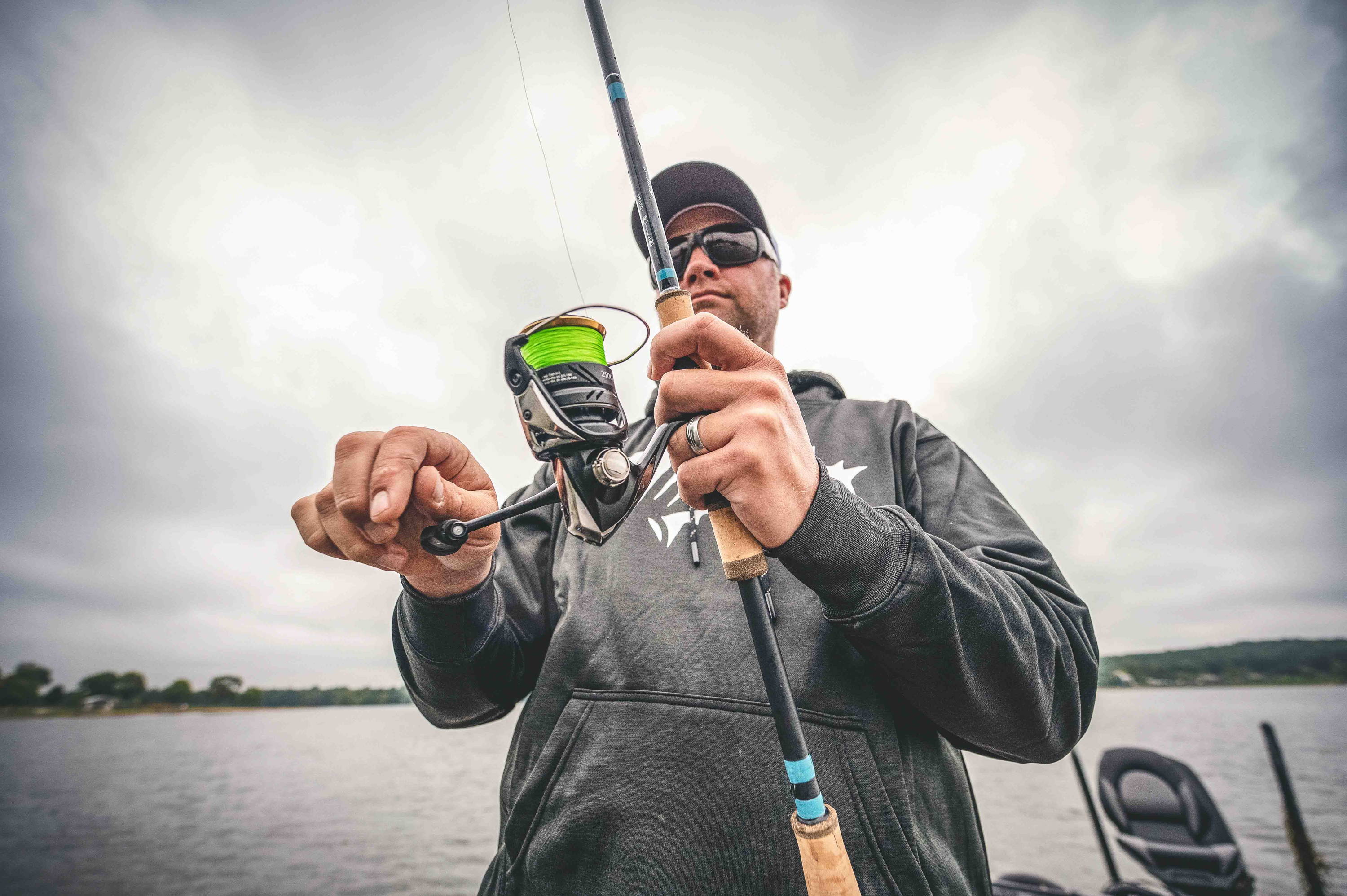 "Fishing weightless soft baits is another great application for Spin Jig Rods," reflects Clausen. "This is something I do a lot in the spring, when chasing largemouth bass around shallow visible cover – things like docks, laydowns, and patches of grass in 6 feet of water or less. Spin Jig Rods have the taper needed to skip Wacky-rigged or Texas-rigged soft stickbaits into hard-to-reach places, coupled with the backbone required to pull the fish out after the strike. The perfect rod for this application is the GCX 843S SJR, which is a 7-foot rod with Medium Heavy power and Fast action. I pair the rod with a 2500-series Shimano Vanford reel, spooled with 20-pound-test braided line and finished with a 12-pound fluorocarbon leader. This combination is always on my deck when largemouth are shallow"
Each G. Loomis bass rod series features technique-specific lengths, powers and actions to help anglers reach their maximum potential on the water. Luke Clausen relies on Spin Jig Rods within the G. Loomis NRX+ series to put fish in the boat, trophies on the mantle and checks in the bank. Cast a G. Loomis Spin Jig Rod today to leverage 40 years of innovative rod design and engineering to crush variables and bring bass to hand.
FEEL CONNECTED.