Whether chasing chrome in a coastal river or slab crappies in a wilderness lake, having the right rod in hand provides distinct advantages. At ICAST 2022, we introduced two dynamic rod series, IMX-PRO STEELHEAD and GCX LITE, and the expansion of IMX-PROe fly rod family. Each rod is born of experience and loaded with technology and purpose. These exceptional new tools enable all steelhead and light-line anglers to maximize their effectiveness on the water.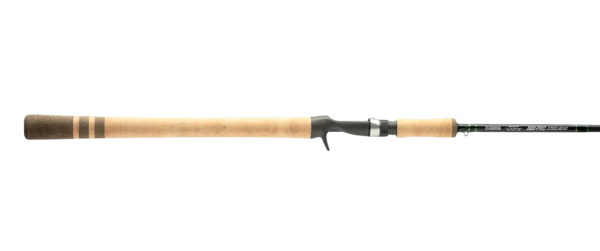 Steelheading isn't a pastime. It's an obsession. Forged from experience, passion — and often a healthy pinch of optimism — hardened steelhead anglers in North America's Pacific Northwest, Alaska, and Great Lakes Region slog through extreme weather swings and volatile river conditions to intercept these elusive migratory rainbow trout. Because no two steelhead rivers are the same, each fishery requires a unique application of tactics, techniques, and specialized tackle to slide the odds of interaction into the angler's favor.
Handcrafted in Woodland, Washington, IMX-PRO STEELHEAD is a curated collection of cast, spin, float, and centerpin actions built to meet the exacting requirements of modern steelheading. Multi-Taper Design – a G. Loomis exclusive technology – yields a lightweight library of steelhead-specific rods with precisely-defined lengths, powers, and actions that strike the perfect balance between durability and performance. With MSRPs of $365 to $635, the IMX-PRO STEELHEAD series provides anglers with the specific tools needed to secure success on the water.
IMX-PRO STEELHEAD Features

Multi-Taper Design

Fuji Alconite Guides

Premium Cork Handles

Fuji Reel Seats

Handcrafted in Woodland, Washington, USA

Limited Lifetime Warranty