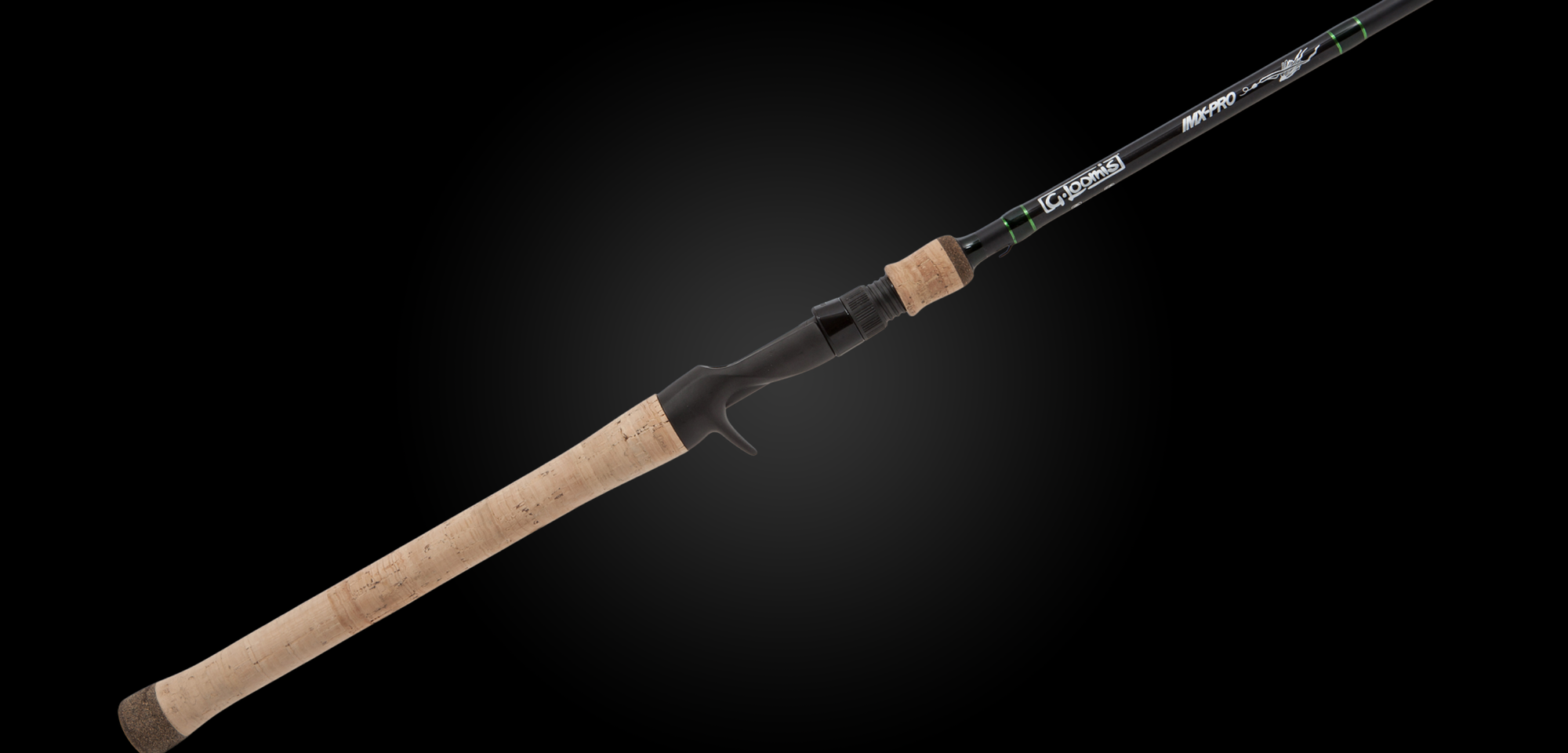 Conventional
IMX-PRO CAROLINA RIG CASTING ROD
Buy Now
IMX-PRO CAROLINA RIG CASTING ROD
From $559.99
Buy Now
The ultimate goal for the new IMX-PRO Series of bass rods is to provide the serious tournament angler with a broad offering of high performance, technique-specific rods. Blank tapers have been refined. Componentry is designed to achieve maximum comfort with subtly tapered rear grips to give you that split-grip feel with full grip comfort. Guides are tangle-free Fuji K-frames. These rods are a noticeable step above, not only E6X, but all previous generations of IMX! As manufacturing processes and materials improve, our mantra has been and will always be to build the best rod we can possibly make, given the level of performance we want to achieve. This new IMX-PRO Series is a great example. It's a blend of innovation in design and hi-tech materials that allow us to create a rod blank that reacts quickly, loads efficiently and provides more sensitivity than any IMX rod we've ever made. It all starts with an entirely new, high modulus, high performance material, creating rods of equal power and strength with less material, giving us a weight savings of as much as 18% compared to like models in E6X. Achieving this without sacrificing strength or power is a huge advantage for the angler. With strategic scrim placement during blank construction we can achieve more exacting tapers that give the angler the proper flex and power placement for specialized techniques such as fishing jigs, soft plastics and other bottom contact techniques. Accuracy, sensitivity, as well as positive line and lure control all come together with the new IMX-PRO Series to give the serious angler maximum enjoyment, as well as a major competitive advantage! These rods are a step above anything we've ever made at the IMX performance level and one that is sure to make you a more successful angler. IMX-PRO... a true revelation in bass rods with the quality and performance you expect from G.Loomis!
Key Features
High-modulus graphite construction
Balanced swing weight + incredible durability
Multi-Taper Design reinforces potential stress points within the blank while reducing unnecessary graphite material
Tangle-free Fuji K-frame guides
Full-grip cork handles
Handcrafted in Woodland, Washington
Product Image Gallery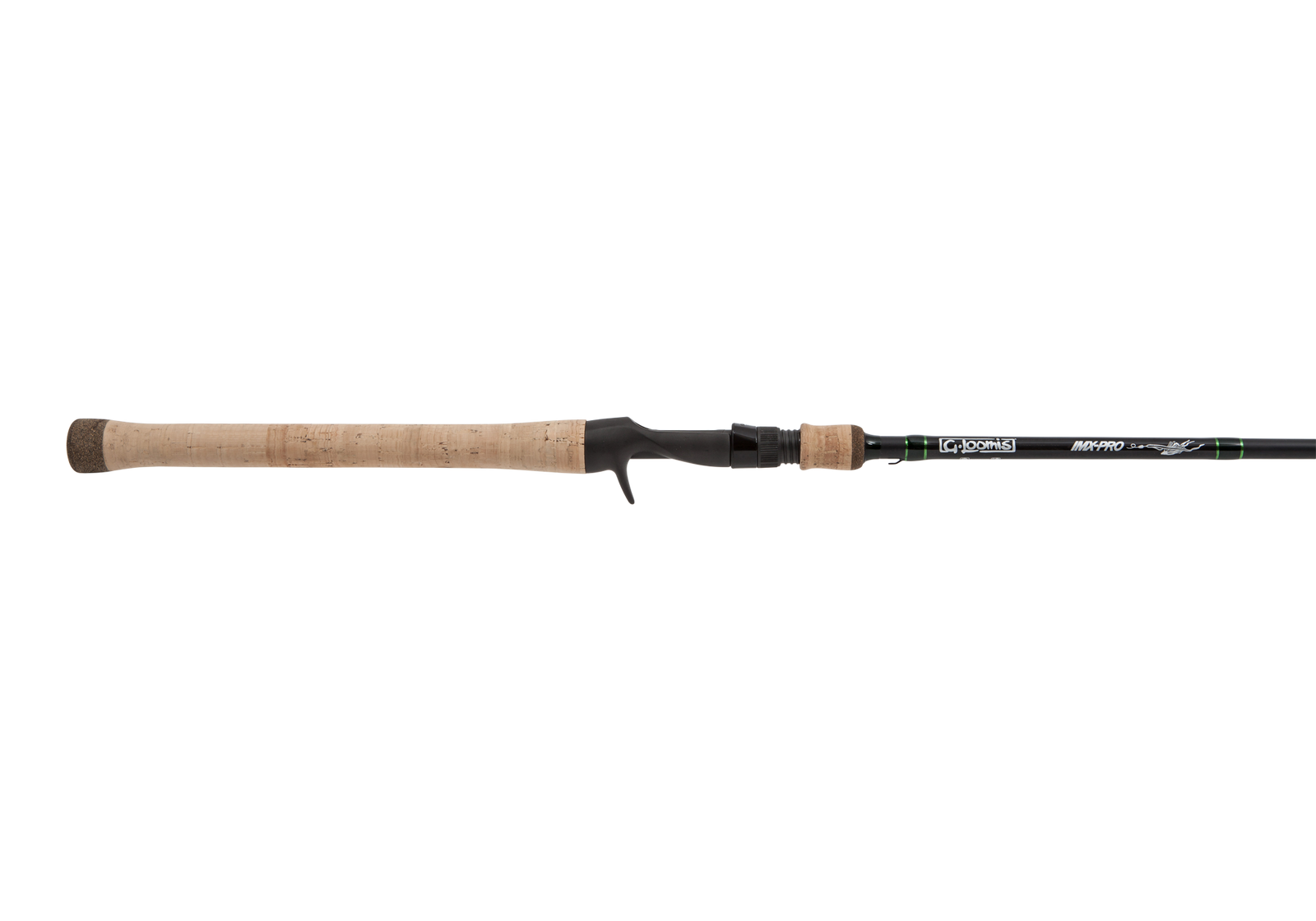 Models Available
IMX-PRO CAROLINA RIG CASTING ROD Product Variants

| Sku | Model | Length | Power | Action | Pieces | Line (lb) | Lure (oz) | Handle | Price | | |
| --- | --- | --- | --- | --- | --- | --- | --- | --- | --- | --- | --- |
| 12590-01 | IMX-PRO 874C CRR | | | | | | | | $559.99 | | |
| 12591-01 | IMX-PRO 875C CRR | | | | | | | | $559.99 | | |
Technology
MULTI-TAPER DESIGN

Since 1982, we've pushed the boundaries of manufacturing technology, materials innovation, and product design. That's why G. Loomis rods deliver superior performance, heightening angler experience and effectiveness on the water. While there are countless examples of this philosophy in action, one technology in particular encapsulates our drive to build the most advanced rods in the world: Multi-Taper Design.

Multi-Taper Design is best described as a series of "micro-tapers" within the overall taper of the rod. This unique, proprietary process allows us to use more material on potential break points and less material everywhere else. To accomplish this, we manufactured a custom rolling table...and it's the only one in existence today. The result is a catalog of precisely defined actions that strike a perfect balance between durability and performance.