Center pin rods & reels are not a new concept or technique, but they are new to today's angler. The theory behind the technique is a drag-free drift, whether you're fishing bait on the bottom or suspending bait or jigs beneath a float. The reels, extremely smooth single-action models, resemble fly reels and have clicker drag systems to help prevent free-spooling. They have rimmed spools so the anglers can apply the necessary drag by palming the spool. The technique requires a long, light, responsive rod. The older versions were tip-heavy and that made them tiresome to fish. You would spend your entire day trying to keep that tip in a positive, upright position, all the while trying to concentrate on the bite, while battling that tip-heavy, uncomfortable feeling. That's where G.Loomis and GLX come into play. We not only can make them longer, more responsive and dynamically lighter, but we've shifted the weight towards the butt-section of the rod . We use a blend of composite and species cork in the handle to help maintain a delicate balance at the angler's end of the rod and split rings so you can position your reel where you want it. Add to that Recoil (nickel-titanium) guides that are about half the weight of standard guides and these rods create a pronounced Wow!! It's what we do and what you've come to expect!"
Key Features
Mid-modulus construction
Fiber Blend technology utilizes a marriage of diverse blank materials to obtain performance and price point
Multi-Taper Design reinforces potential stress points within the blank while reducing unnecessary graphite material
Unsurpassed strength and durability
Technique specific rods
Handcrafted in Woodland, Washington
Product Image Gallery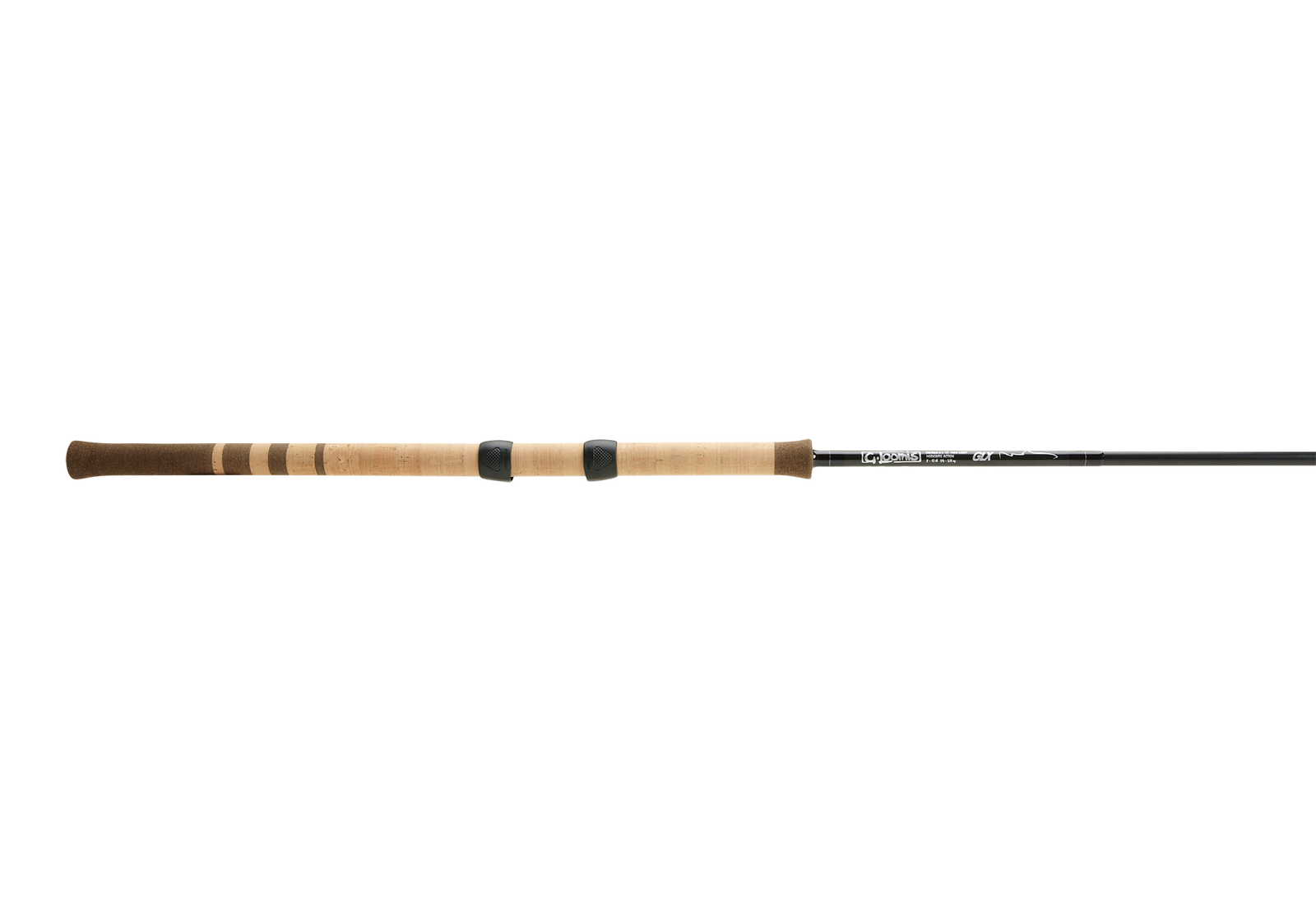 Models Available
CENTER PIN Product Variants

| Sku | Model | Length | Power | Action | Pieces | Line (lb) | Lure (oz) | Handle | Price | | |
| --- | --- | --- | --- | --- | --- | --- | --- | --- | --- | --- | --- |
| 11658-01 | STR 1562 GLX CP | | | | | | | | $939.99 | | |
| 11659-01 | STR 1563 GLX CP | | | | | | | | $939.99 | | |
| 11660-01 | STR 1352 GLX CP | | | | | | | | $939.99 | | |
| 11661-01 | STR 1803 GLX CP | | | | | | | | $1,009.99 | | |
Technology
MULTI-TAPER DESIGN

Since 1982, we've pushed the boundaries of manufacturing technology, materials innovation, and product design. That's why G. Loomis rods deliver superior performance, heightening angler experience and effectiveness on the water. While there are countless examples of this philosophy in action, one technology in particular encapsulates our drive to build the most advanced rods in the world: Multi-Taper Design.

Multi-Taper Design is best described as a series of "micro-tapers" within the overall taper of the rod. This unique, proprietary process allows us to use more material on potential break points and less material everywhere else. To accomplish this, we manufactured a custom rolling table...and it's the only one in existence today. The result is a catalog of precisely defined actions that strike a perfect balance between durability and performance.