Nothing's easy about coaxing muskie with a fly. With massive tactical demands, the battle is downright physical. Because your rotator cuff just isn't enough, IMX-PROm feature "all-day" actions that ooze shoulder-saving sweetness. Mega-durable cloud cork top/bottom grips keep both hands busy long after everyone else is warming theirs back at the cabin. Partnered with professional guide and Elite Ambassador, Chris Willen, our motivation to forge the most advanced tools for modern muskie angling match your intense drive for ultimate success on the water.
Key Features
Chrome single-foot guides
Chrome stripper guides (3 total for increased durability)
Cloud Composite "Magnum Grip"
Custom aluminum up-locking reel seat
Tube and cloth rod bag
Handcrafted in Woodland, Washington
Product Image Gallery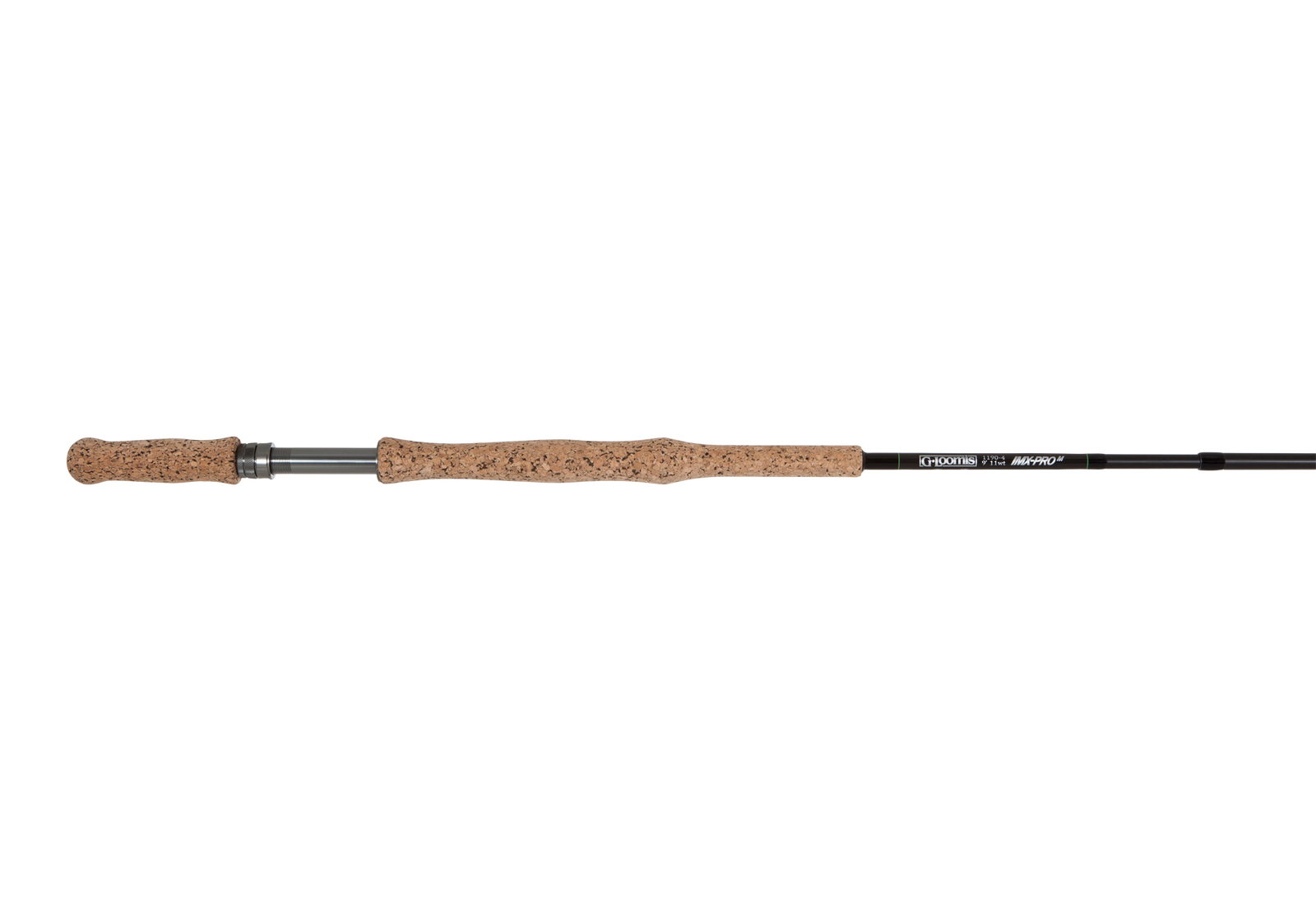 Models Available
IMX-PRO MUSKIE Product Variants

| Sku | Model | Length | Action | Pieces | Line | Handle | Price | |
| --- | --- | --- | --- | --- | --- | --- | --- | --- |
| 12717-01 | IMX-PRO M 1290-4 | | | | | | $969.99 | |
| 12718-01 | IMX-PRO M 1190-4 | | | | | | $969.99 | |
Technology
CHROME STRIPPER + CHROME SINGLE-FOOT

Pondering innovative ways to reduce rod weight, our Chief Designer, Steve Rajeff, conceptualized a viable option. In 1994, after a few hours of tinkering in our machine shop, the world's first single-foot guide was born. The weight equivalent of removing two full snake guides from the blank, this guide system is proven to be equally durable. Wondering if they reduce line speed? Steve's won fourteen world championships using single-foot guides on his competition rods result is a catalog of precisely defined actions that strike a perfect balance between durability and performance descriptions throughout the catalog.

CONDUIT CORE

Traditionally, as the blank diameter increases, so does the total amount of material used. This was the only way of ensuring strength/durability in the bottom half of the rod. Conduit Core technology removes excess wraps of graphite and replaces them with a proprietary material that's of equal strength, but dramatically lighter in weight. Casters exert less energy to move the rod, increasing the efficiency of total energy required to manipulate the line when casting, mending, and animating flies.

MULTI-TAPER DESIGN

Since 1982, we've pushed the boundaries of manufacturing technology, materials innovation, and product design. That's why G. Loomis fly rods deliver superior performance, heightening angler experience and effectiveness on the water.

While there are countless examples of this philosophy in action, one technology in particular encapsulates our drive to build the most advanced rods in the world: Multi-Taper Design.

Multi-Taper Design is best described as a series of "micro-tapers" within the overall taper of the rod. This unique, proprietary process allows us to use more material on potential break points and less material everywhere else. To accomplish this, we manufactured a custom rolling table...and it's the only one in existence today. The result is a catalog of precisely defined actions that strike a perfect balance between durability and performance.